Industrial Steel Pipe Welding and Custom Fabrication Services
Experience in custom steel pipe welding is critical for many of today's industrial fabrication projects. Some of the most common applications include oil and gas pipeline welding, custom pipe weldments for chemical processing, as well as various types of modular process skids which utilize complex welded piping assemblies.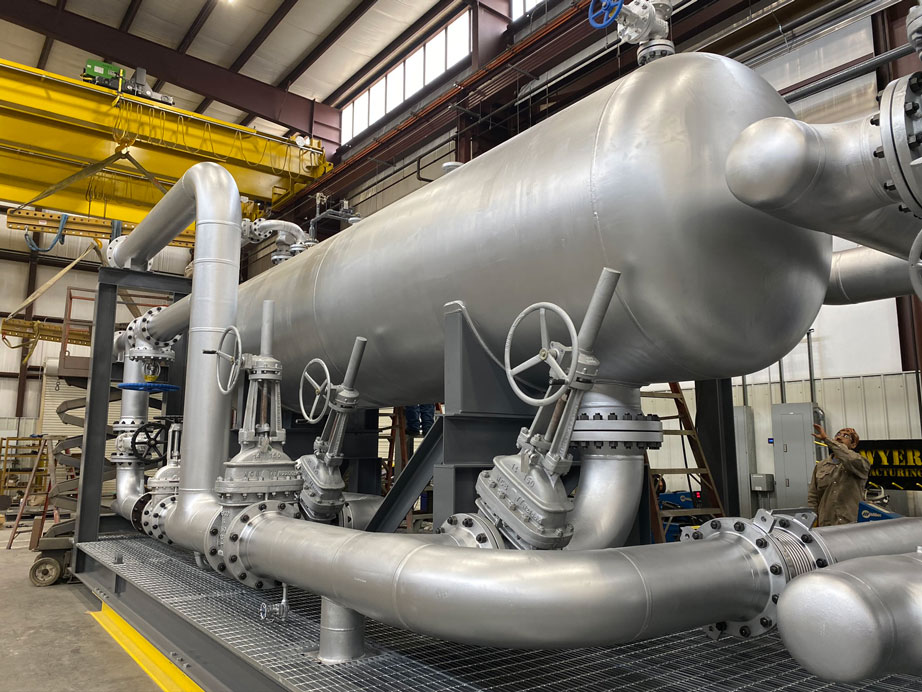 Below we discuss some of the special considerations that go into Sawyer's industrial steel pipe welding services. 
Choosing the Optimal Steel Pipe Welding Process
To ensure the quality, consistency, and structural integrity of all piping weldments, your contract manufacturer must first choose the optimum weld material and process for each unique pipe welding project.
For example, Sawyer often utilizes MIG arc welding as well as flux-core arc welding (FCAW) for thick-walled piping weldments. The high deposition rates of these welding processes make them ideally suited for the thick-walled steel pipe components often required for oil and gas industry projects and various other industrial applications.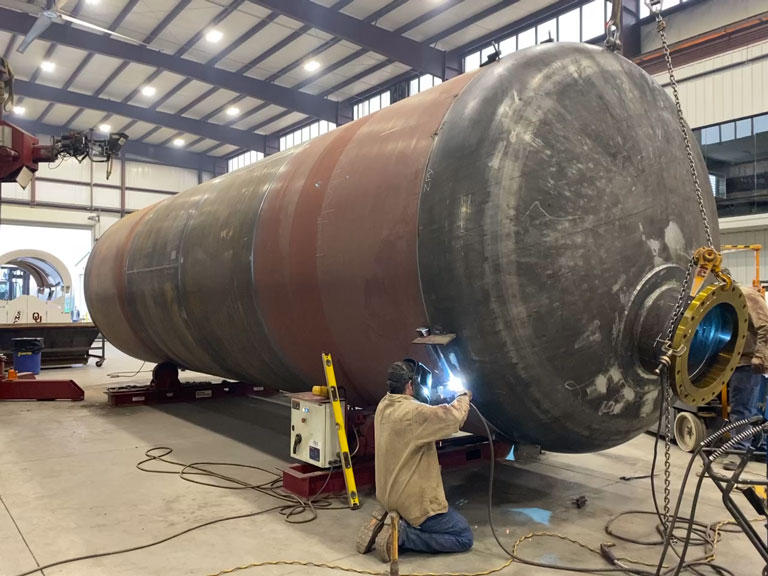 In contrast, we will often utilize TIG welding services for thin-walled piping components. TIG welding is highly precise and generally provides a cleaner finish – clean welds and a polished finish are often desired for premium industrial equipment and customer-facing products.
Drawing from Versatile Contract Manufacturing Experience
It's true that virtually every competent industrial fabrication shop can provide custom steel pipe welding services. After all, the pipe welding process is technically the same as other similar steel welding processes. However, it takes specialized craftsmanship and a wealth of industry experience to do each unique job with the quality, consistency, and precision that today's industrial products demand. That's where Sawyer's 75 years of contract manufacturing experience comes into play.
We have the versatile experience and flexible welding capabilities to tackle a wide range of custom steel pipe welding projects. This industry experience is invaluable when it comes time to adapt our fabrication services to the many different complex piping weldments that our customers require. A small selection of our experience is highlighted below.
Piping Projects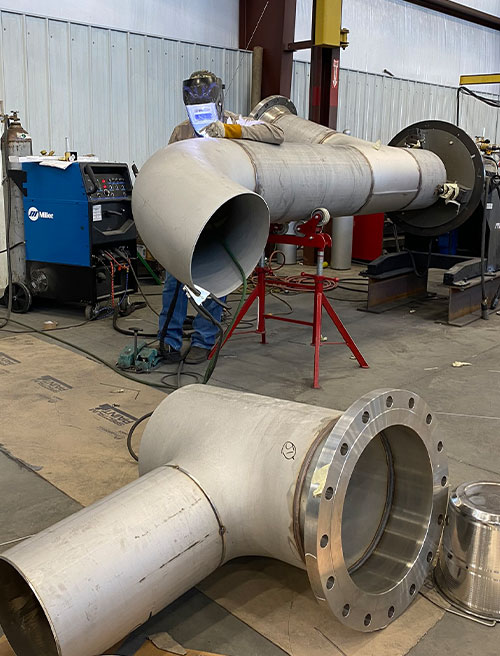 Fluid Gas Skid with Piping System – A modular process skid that we fabricated in-house for a leading natural gas energy company using TIG, MIG and flux core welding services.
Pipe Spools – Carbon pipe spools fabricated via submerged arc welding (SAW)
Industrial Pump Skid – A complete modular process skid custom fabricated for a provider in the energy industry utilizing MIG welding, flux core, and submerged arc welding before turnkey assembly, blasting, and painting.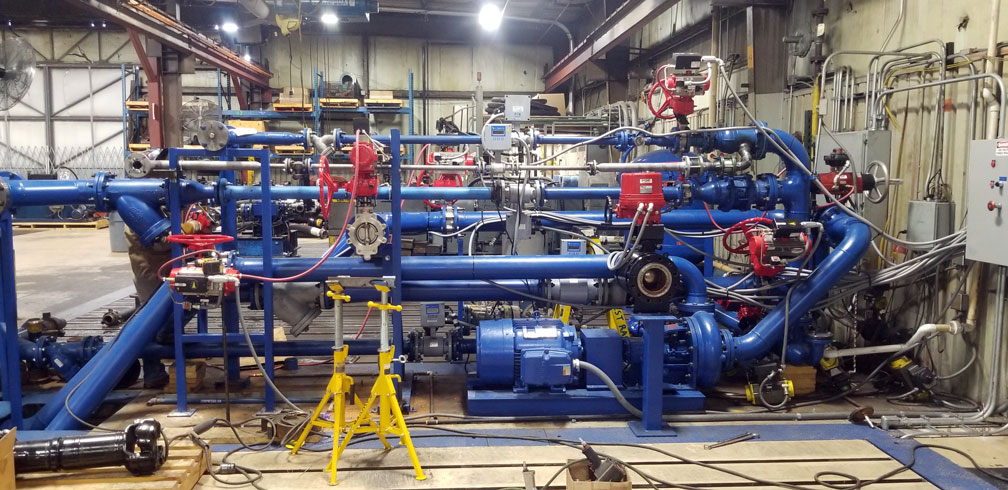 ---
Custom Pipe Welding Services and Complete Fabrication Solutions Since 1948
Sawyer Fabrication has provided over 75 years of quality industrial welding services. Based out of Tulsa, Oklahoma, our company is proud to be one of the greater Midwest's leading welding shops and fabricators specializing in custom pipe welding projects. Our AWS and ASME certified welding process offer the quality and consistency that today's commercial and industrial fabrication customers demand.
View our Capabilities and see videos of fabrication projects on our YouTube channel.