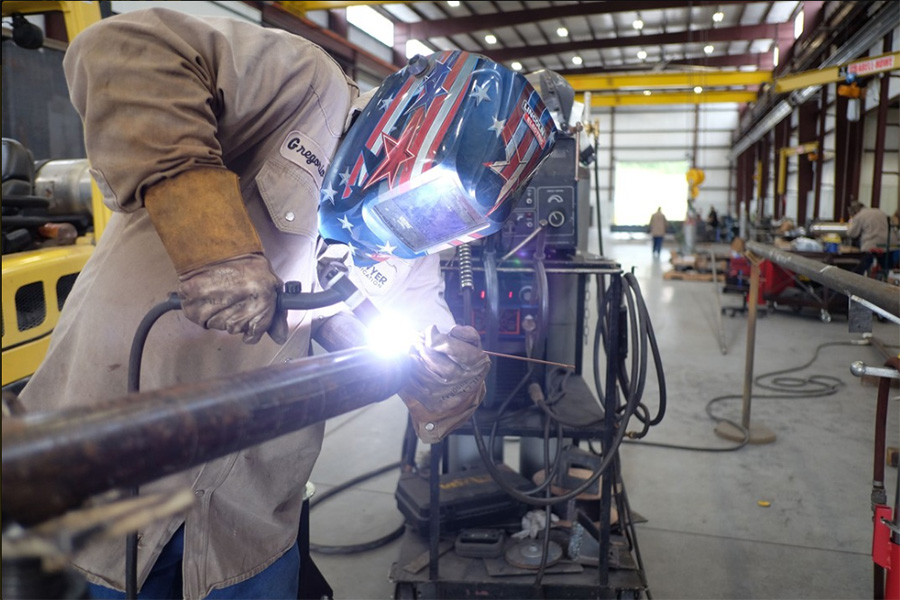 Welding Procedure Specification vs. Procedure Qualification Record
The welding and fabrication processes are metalworking artforms that require precision procedural operations to ensure quality, consistency and efficiency at every step of production. Two methods Sawyer utilizes to guarantee quality results from our AWS and ASME certified welding department are advanced welding procedure specifications (WPS) and meticulous procedure qualification records (PQR).
A WPS and PQR are required documents in the fabrication process when a weld must comply with a certain standard. In simple terms, a WPS is a set of welding instructions and the PQR is a checklist to ensure those instructions were satisfactorily met.
The PQR document is created first and is needed to create the WPS.
---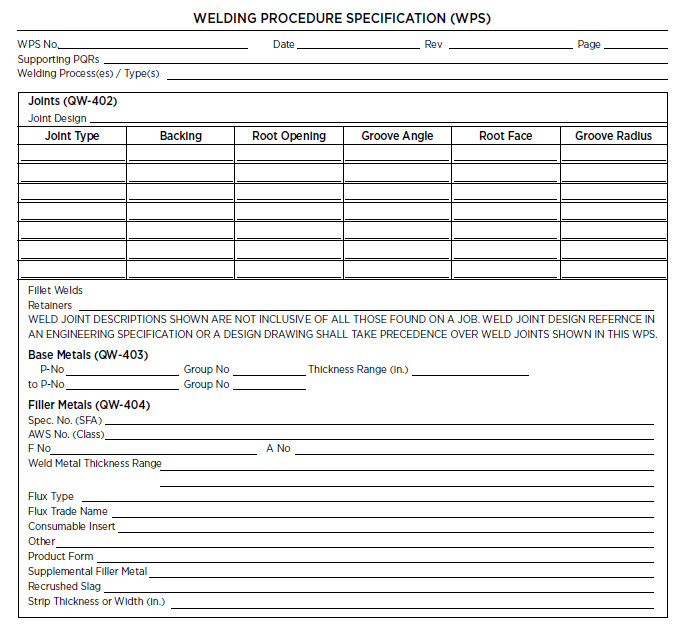 WPS and PQR further explained
PQR documentation is essentially a preliminary list of procedures and materials used to create a series of welds and the final result of those welds. This may include informational and operational material on specific tests and inspection procedures such as guided bend testing and tensile strength tests. If the test results of these welds are satisfactory, the PQR is approved and a WPS can be created.
Basically, the PQR is a record of compliance used as evidence that the WPS can produce an acceptable weld.
A WPS is a detailed series of welding instructions engineered to guarantee quality and consistency. The WPS instructions essentially form the blueprint with set welding parameters to follow to reproduce a weld to meet code with a particular quality and standard. By closely adhering to systematic WPS parameters, all custom-welded products can be manufactured with repeatable quality in both durability and aesthetics – from low-volume prototype parts and assemblies to full-scale production.
The WPS ensures strict quality control of the welds used to complete a fabricated product as well as future reproductions. The WPS contains all the necessary details to create the desired weld, including:
Base Metal Grade
Filler Metal Classification
Amperage Range
Shielding Gas Composition
Pre-Heat and Interpass Temperatures
---
Sawyer Fabrication's Welding Department Is Set Up and Certified to Deliver Superior Precision
Utilizing our strict adherence to our WPS and PQR methodology, Sawyer's team of experienced welders are rigorously trained, tested, and certified to provide quality-focused and cost-effective industrial and commercial welding solutions. We have welders on staff who are certified to meet ASME and AWS D1 structural welding code requirements. 
Some Additional Highlights of Our Versatile Welding Services
Sawyer Fabrication's delivers superior welding results with a range of production materials including carbon steel, aluminum, stainless steel, and specialty alloys. Our innovative fabrication team is certified to weld in accordance with some of the manufacturing industry's strictest quality standards and structural guidelines, including:
AWS D1.1 Structural Welding Code – Steel
AWS D1.2 Structural Welding Code – Aluminum
AWS D.1.3 Structural Welding Code – Sheet Steel
AWS D1.6 Structural Welding Code – Stainless Steel
ASME Boiler and Pressure Vessel Code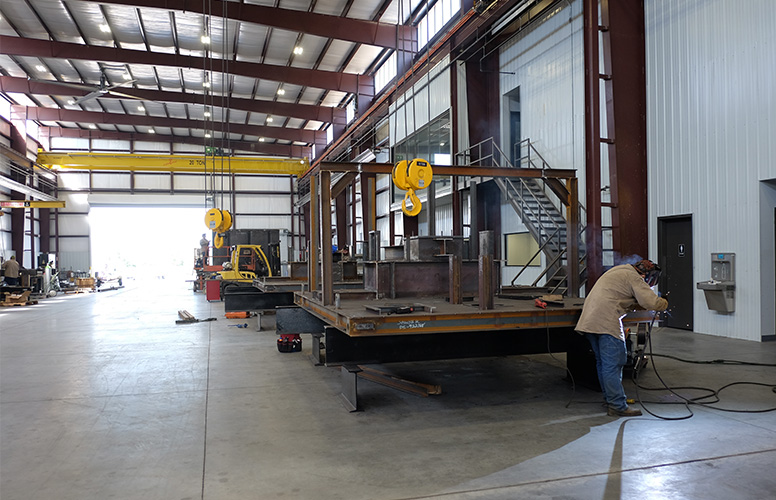 Our 95,000 sq.-ft. fabrication facility is outfitted with the manufacturing industry's most qualified welders enabling us to offer streamlined custom welding solutions for a wide range of commercial and industrial applications. Some of the welding processes and services we specialize in include:
Shielded Metal Arc Welding (SMAW/Stick Electrode)
Gas Metal Arc Welding (GMAW/MIG)
Gas Tungsten Arc Welding (GTAW/TIG)
Flux Core Arc Welding (FCAW)
Submerged Arc Welding (SAW)
Weld Overlay (WOL) – Aluminum Bronze
Cladding
Spray
Stud
Learn more about our Qualifications and Capabilities.
Follow us on Instagram