The Importance of Welding Consistency for Precision Metal Fabricators
Welding consistency and quality are paramount in the world of precision metal fabrication. Regardless of your industry or application, the foundation of your business is ultimately built upon the quality of the products that you offer.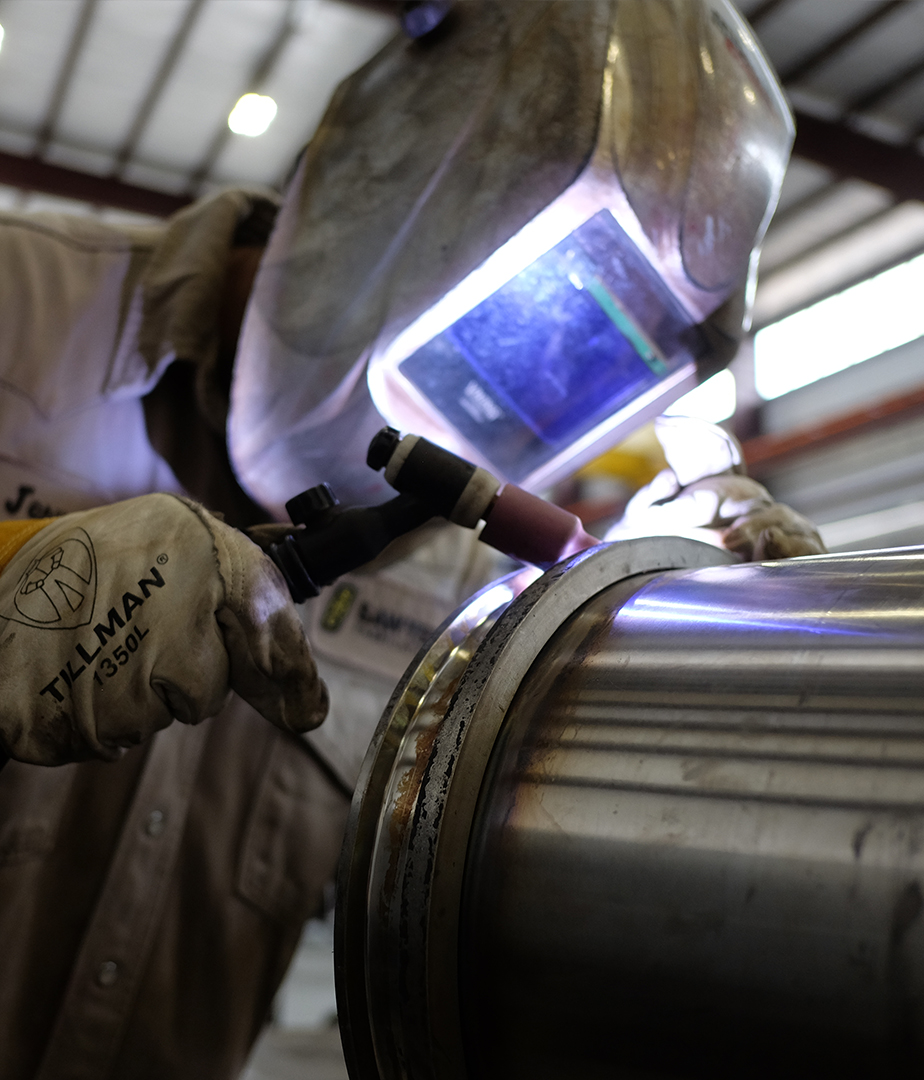 How Sawyer Fabrication Ensures Welding Quality and Consistency
Sawyer Fabrication employs responsive quality assurance processes in which every worker continually inspects their own work according to a detailed quality checklist. Additionally, our facility employs a certified in-house quality control inspector – a key differentiator that sets us apart from the majority of competing small and mid-size American fab shops.
If your custom fabrications are built with inferior, inconsistent welding services, you'll have to contend with unreliable products that you or your customers cannot rely upon. That's why Sawyer Fabrication goes above and beyond to manufacture all of our products with unbeatable craftsmanship. In addition to employing specialized ASME and AWS certified welders, our team includes a certified in-house quality control inspector dedicated to ensuring precision metalworking results.
ANST Certified Quality Inspection
Sawyer's expert quality control inspector is certified Level II by the American Society for Nondestructive Testing (ANST) for numerous specialized testing procedures. These include:
Liquid Penetrant Testing (PT)
Reading Radiographic Testing (RT)
Magnetic Particle Testing (MT)
ASME and NBIC Compliant Welding Services
At Sawyer, our welding and fabrication processes are performed in compliance with the National Board Inspection Code (NBIC) as well as the American Society of Mechanical Engineers (ASME). Our facility strives to meet the strictest global welding requirements to accommodate some of the industry's most complex and challenging custom fabrication projects.
ASME R and U Stamp Certified for Pressure Vessel Fabrication
Finally, our fabrication shop is certified with ASME R stamps and U stamps. Sawyer is one of the Midwest's leading fabricators offering repair and alteration services for pressure-retaining vessels and tanks.

Over 70 Years of Quality American Fabrication Solutions
Sawyer Fabrication is one of Oklahoma's leading custom fabrication and welding shops. We are supported by a robust quality assurance system that includes a certified in-house inspector along with some of the most capable craftsmen in the industry. Our meticulous product testing capabilities are integral to delivering the precision metalworking results that Sawyer has been renowned for since 1948.