Turnkey Assembly Services for Industrial Fabrications, Process Skids, and Electro-Mechanical Builds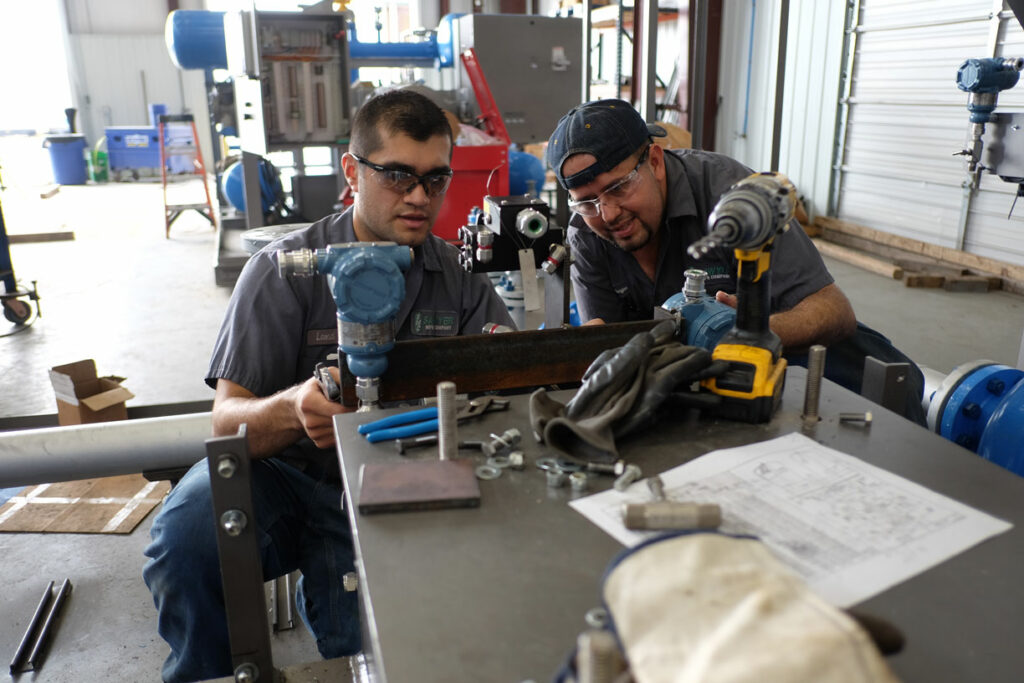 Sawyer Fabrication offers complete contract manufacturing services to tackle your project from start to finish – up to and including turnkey assembly. We offer the capability to assemble virtually any custom fabricated components into fully functional systems and complete subassemblies.
Our turnkey assembly solutions enable Sawyer to streamline your project and simplify your supply chain while ensuring precision at every stage of production.
Turnkey Industrial Assembly for Mechanical and Electro-Mechanical Builds
Sawyer's expert assembly department employs a team of highly qualified technicians who bring decades of in-house manufacturing experience to the table. Our assembly department offers expertise in completing a wide range of custom mechanical and electro-mechanical builds.
Our integration of turnkey manufacturing and assembly services ensures superior results for your project – both in quality and efficiency.
Design, engineering, manufacturing, and assembly plans are developed concurrently to ensure maximum efficiency of production. We can also employ design for manufacturability (DFM) methods to improve manufacturing efficiency and sustainability.
This integration further guarantees better quality and consistency, while also ensuring the compatibility of all components.
You receive a single point of contact for the development, manufacturing, and ongoing support of your project. Direct and responsive customer service is always on call at Sawyer Fabrication.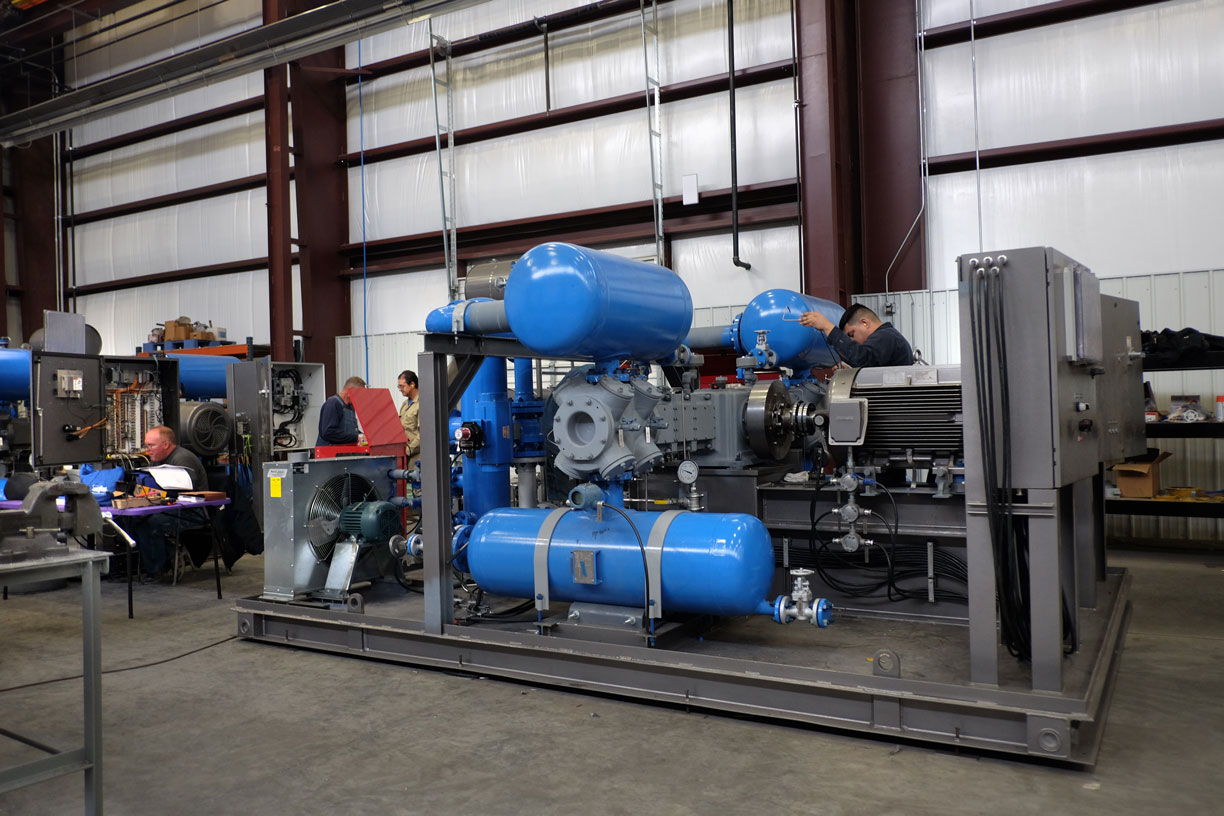 Turnkey Assembly Services for Stainless Steel Tanks
Our expert assembly department offers ample experience in the fabrication, welding, integration, and assembly of custom stainless steel tank builds. Our experience includes custom steel storage tanks for a wide range of industrial applications including water processing, oil and gas, as well as other energy sectors.
Turnkey Assembly Services for Custom Industrial Platforms, Stairs, and Ladders
Our industrial assembly expertise includes the fabrication and installation of metal platforms, ladders, stairs, and related accessibility systems for industrial facilities and job sites. Our highly integrated fabrication and assembly departments allow Sawyer to tackle your industrial builds with unbeatable response and turnaround time.
Your Single-Source American Manufacturer – From Fabrication to Assembly to Delivery
At Sawyer Fabrication, we strive to be a complete solutions provider in order to streamline your project and simplify your supply chain. Our expert turnkey assembly services provide a full-scale integration of all components in order to complete your custom box build, modular process skid, or other industrial assembly products.
From turnkey electro-mechanical assemblies to custom-assembled industrial stairs, ladders, and platforms, Sawyer Fabrication is capable of tackling your unique contract manufacturing project from start to finish.