What Are Specialty Welding Services?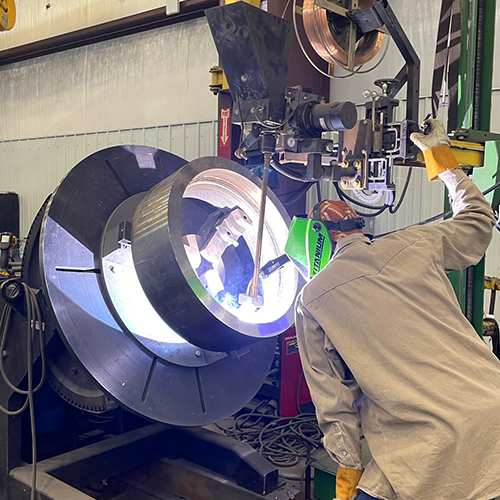 An Overview of Our Specialized Industrial Welding Capabilities
There are a multitude of specialty welding services commonly utilized throughout the modern industrial fabrication sector. These highly skilled welding projects require specialized experience, precision equipment, and unique manufacturing materials.
In many cases, specialty industrial fabrication projects also require certified welding code and quality control standards, such as Sawyer's AWS and ASME certified welding department.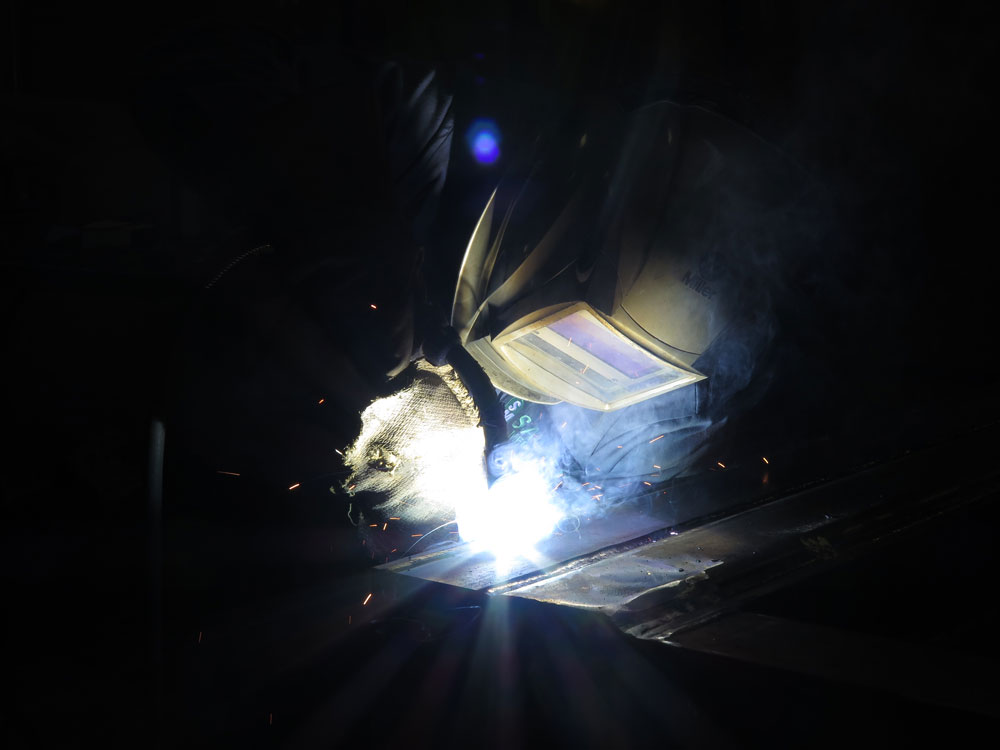 Structural Welding Services – Custom welding that provides structural stability within the component or assembly.
Welding Services for Pressure Vessels – Specialty welding for boilers and pressure-retaining devices, certified ASME Code R & U Stamp to ensure safety, consistency, and quality.
Specialized Welding Processes – Unique welding solutions which are optimized for your specific project, e.g. MIG welding, TIG welding, SMAW, FCAW, weld overlay (WOL), etc.
Certified AWS D1 Welding Code Requirements
Our welding and fabrication processes are performed in compliance with the National Board Inspection Code (NBIC) as well as the American Society of Mechanical Engineers (ASME). Our facility strives to meet the strictest global welding requirements to accommodate some of the industry's most complex and challenging custom fabrication projects.
AWS D1.1 Structural Welding Code – Steel
AWS D1.2 Structural Welding Code – Aluminum
AWS D.1.3 Structural Welding Code – Sheet Steel
AWS D1.6 Structural Welding Code – Stainless Steel
Certified ASME for the Welding of Pressure-Retaining Devices
Our industrial fabrication shop is certified with ASME R stamps and U stamps. These are the industry standard requirements for welding providers specializing in the repair and alteration of boilers and pressure-retaining vessels such as hydraulic cylinders.
Specialized Welding Services and Processes
There are numerous specialty welding processes used in the modern industrial fabrication realm. Each different welding service offers unique advantages and limitations based on the materials used in your products, as well as various other considerations such as cost, quality, and finish.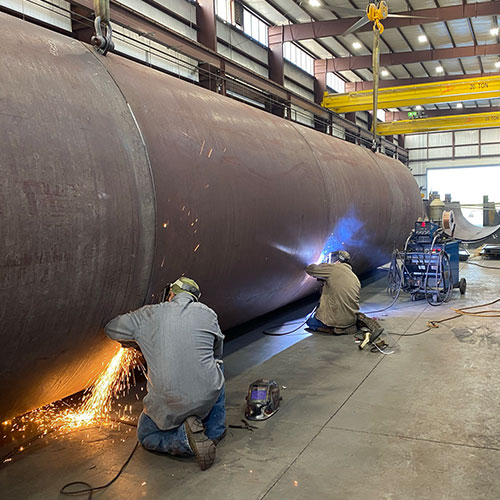 Sawyer Fabrication offers a complete range of custom welding processes optimizable for virtually any commercial fabrication project. Our welding capabilities include:
Shielded Metal Arc Welding (SMAW/Stick Electrode)
Flux Core Arc Welding (FCAW)
Gas Metal Arc Welding (GMAW/MIG)
Gas Tungsten Arc Welding (GTAW/TIG)
Submerged Arc Welding (SAW)
Weld Overlay (WOL) – Aluminum Bronze
Cladding
Spray
Stud
---

Specialized Industrial Welding Solutions Since 1948
Sawyer Fabrication is proud to be one of the greater Midwest's leading industrial welding shops offering specialized steel and aluminum welding services. Located in Tulsa, Oklahoma, our AWS and ASME certified weld shop offers a complete range of custom fabrication services for your project. Our other welding specialties include industrial piping systems, modular process skids, and heavy structural weldments.