Sawyer Fabrication by the Numbers: A Look at the Size & Scope of Our Precision Machine Shop
A Rundown of Our Cutting-Edge Fabrication Facility & Capabilities
If you work in the modern manufacturing industry, you'll probably agree that pictures don't do justice to the sheer size, scope, and tech that goes into production.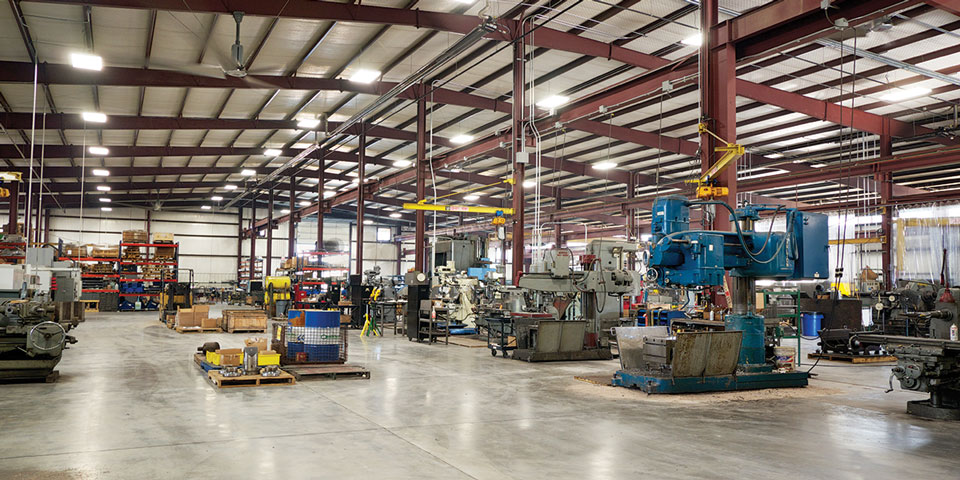 That's especially true with the kind of precision machining that Sawyer Fabrication specializes in. Our machine shop specializes in custom short-run machining, simple machined parts, and complex assemblies. The machine shop contains conventional manual machines and modern CNC machines, all ran by experienced machinists. Our large-scale machine shop is capable of exceptional machining with quick turn around times. You really need to see it to appreciate the cleanliness and scale of the shop.
Nevertheless, we thought we'd try to paint a picture of the size, scope, and precision that we're working with here at Sawyer Fabrication.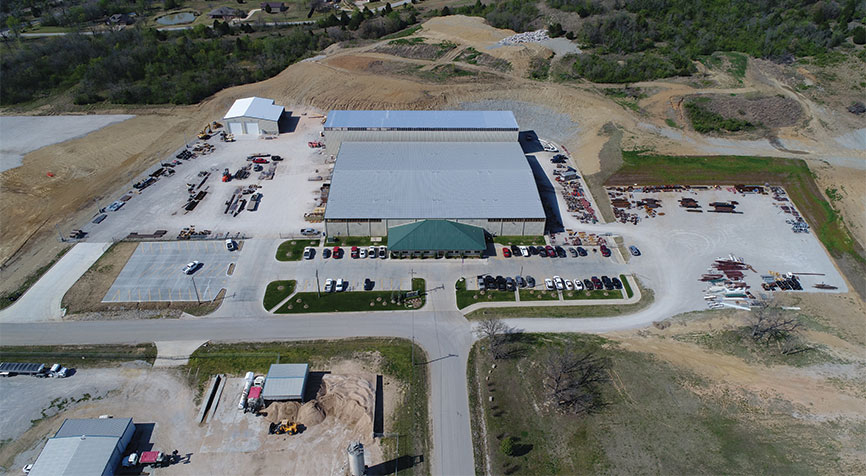 40 Acres – That's the size of our property where our first-rate machine shop resides, which is the equivalent of a small 16-block city. The Sawyer facility includes a 10-acre lay-down yard, which is essentially like having 7 ½ football fields full of metal and ready to be machined into your custom spec'd components.
95,000 Square Feet – The size of the Sawyer Fabrication facility itself. That's almost 1 ½ football fields, and at 20,000 sq. ft. over a quarter of our facility is dedicated to our sprawling heavy weld pay, capable of handling the largest fabrication projects.
70 Employees – Sawyer Fabrication employs 70 of the most skilled machinists, fabricators, and craftsmen in the custom manufacturing industry, including 17 AWS and ASME certified welders. That's 70 experts putting in hundreds of man-hours every week building your components with all of the innovative engineering and close-tolerance machining they deserve.
42 Precision Machines – The Sawyer fabrication shop is packed to the brim with leading-edge CNC machining equipment. We have 18 welding machines altogether, giving us the ability to speed your products into production and assembly with a variety of specialized weld processes. Our machine shop is outfitted with six CNC machines, six CNC lathe machines, 5 conventional lathe machines, 4 mill machines, and 3 drill presses. Our world-class craftsmen wield all of those advanced tools on a daily basis to deliver unparalleled results in custom fabrication.
125 Tons of Heavy Lifting – Scattered throughout our manufacturing facility are 17 crane systems – three 20-ton bridge cranes, four 7.5-ton bridge cranes, six 1-ton jib cranes, and four ½ ton machining bay cranes. In case you lost count, that's 98 tons of lifting capacity as we run your components through our high-caliber fabrication process.
Your One-Stop Solution for Expert Machining & Fabrication Services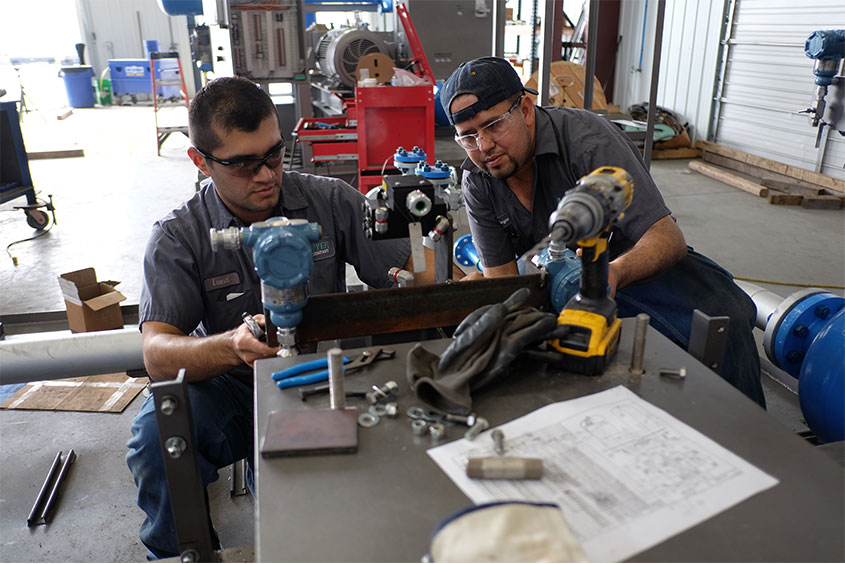 We move a lot of metal here at Sawyer Fabrication. However, more important than our machine shop's might and muscle is its steady hand: all of those tons of quality raw metals are designed, machined, and expertly assembled into the finest components that the custom manufacturing industry has to offer.
Read more about our Capabilities and Machine Shop and view the Fabrication Projects completed by Sawyer Fab.