No Job Too Big or Too Small
It's not uncommon for fabrication shops to have a specialty, and some of those shops allow their specialties to pigeon hole them into only taking on very specific types of projects. Sawyer Fabrication, of course, has a specialty as well, but its specialty is variety. We thrive on variety, and it is earning us the reputation "Sawyer will do it." One day we're building complex weldments for the oil and gas industry, and the next we're making exercise equipment for a Crossfit gym.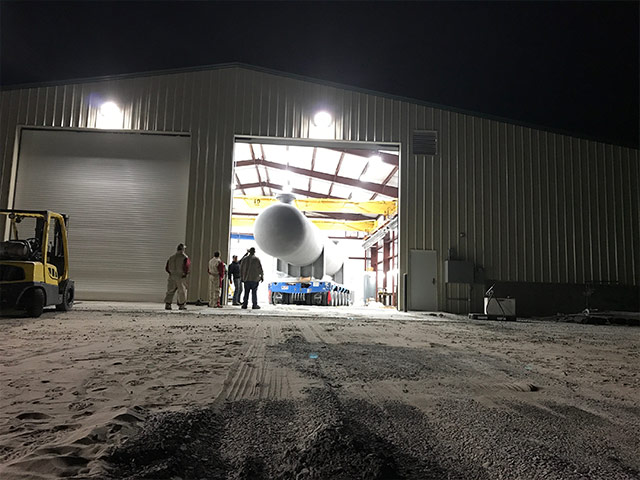 Our hardworking, "never say no" culture means we are always willing to go the extra mile to meet any challenge and exceed any expectation. Our team is highly trained and competent of handling any fabrication project no matter the requirements.
Sawyer's desire for variety in the work we take on isn't just an attitude either; they have the facility to back it up.
Sawyer Fabrication's facility features:
55,000 square foot facility that includes a blast and paint booth
20,000 square foot heavy weld bay coming soon
40 acre property
10 acre lay-down yard
48 employees
7 ½ ton bridge cranes (4)
20 ton bridge cranes (2)
1 ton job cranes (6)
½ ton cranes in machining bays (4)
Forklifts up to 33,000 pounds
Weld machines (18)
Certified welders (14)
CNC machines (6)
CNC lathe machines (6)
Lathe machines (5)
Mill machines (4)
Drill presses (3)
Contact Sawyer Fabrication today, and find out how we can complete any project you desire, no matter how large or how small.