Oklahoma's newest roadside attraction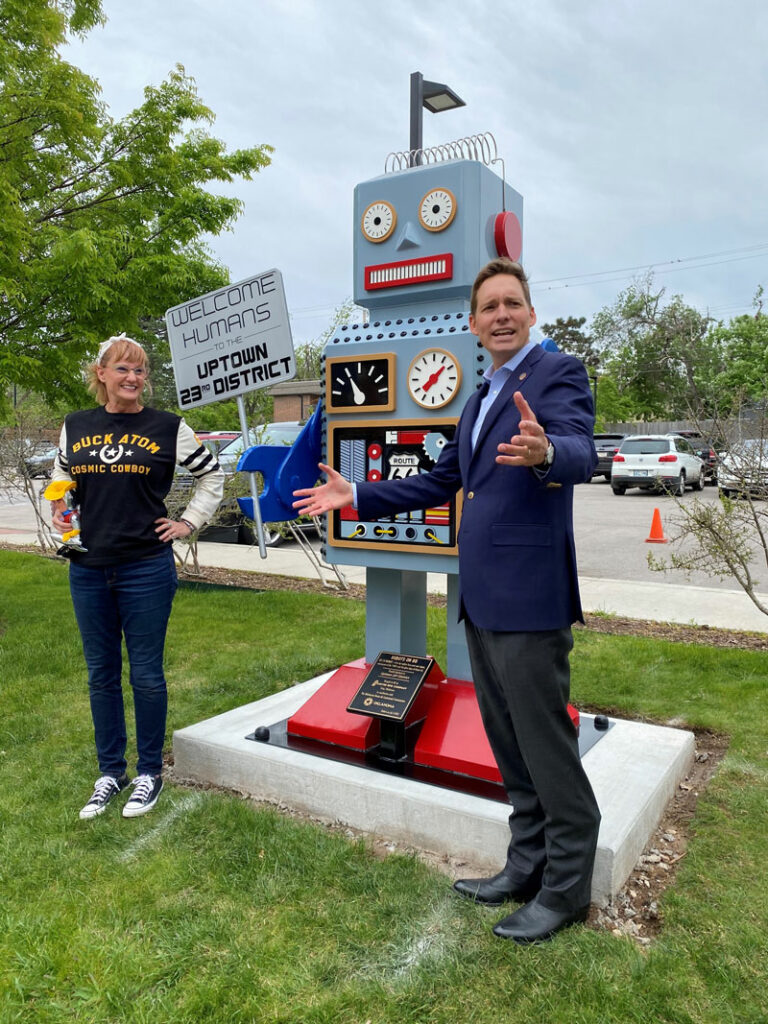 Sawyer Fabrication, in partnership with the Oklahoma Route 66 Centennial Commission, is excited to collaborate with Lt. Governor Matt Pinnell and Mary Beth Babcock to install a series of "Robots on 66" across the state.
Rt-19 is part of the "Robots on 66" series, a creative project that adds fun robot statues to popular destinations along Oklahoma's stretch of Route 66.  RT-19 is installed in the Uptown 23rd St. District in Oklahoma City, across the street from the historic Tower Theatre.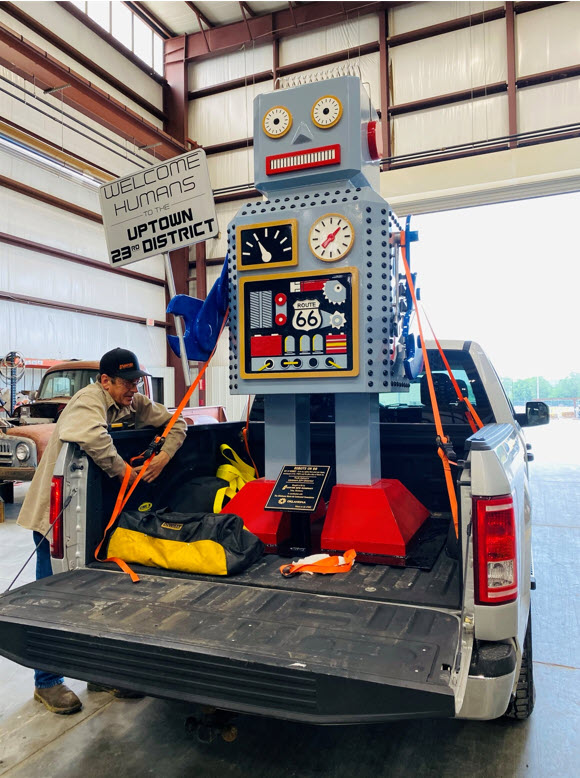 Rt-19, an upscale replica of a classic tin robot statue. Standing at 8-feet-tall and weighing 900 pounds, this statue is reminiscent of the 1950s, the glory days of Route 66. This is the second robot installation in a series to be installed across Route 66 in Oklahoma, leading up to the Centennial of the Mother Road in 2026.
The vision behind the Robots on 66 series is Mary Beth Babcock of Buck Atom's Cosmic Curios in Tulsa, Oklahoma, where Liliput, the first robot of the series, resides.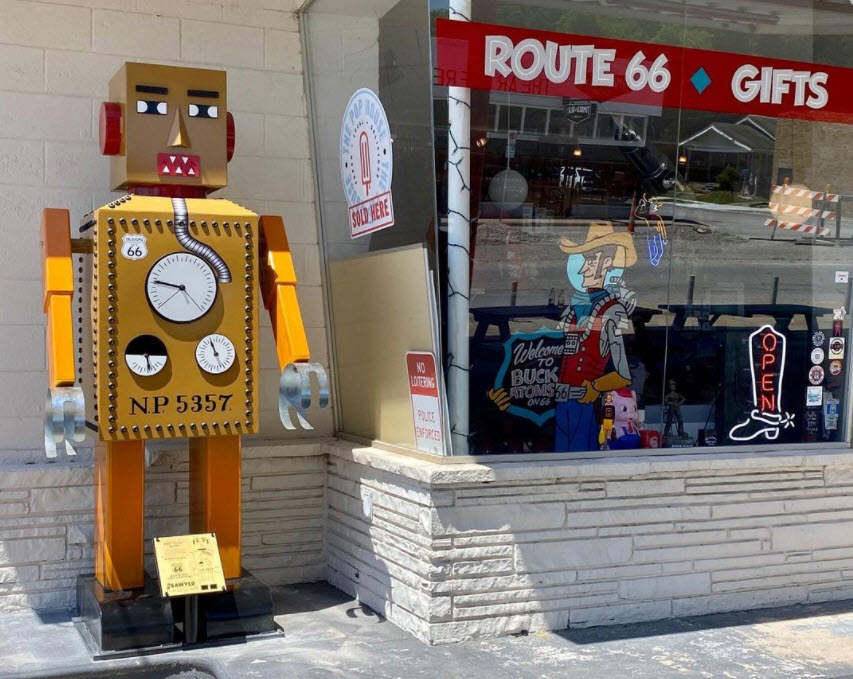 Bringing Robots to Life
Lilliput, RT-19, and all future robots are all replicas of 1950's tin toys. Creating 8-foot replicas of the toys begins in our drafting department where the robot is created to scale in Solid Works. From here, the drawings are passed on to the fabrication department where metal is machined, cut, formed, and welded to create the robot.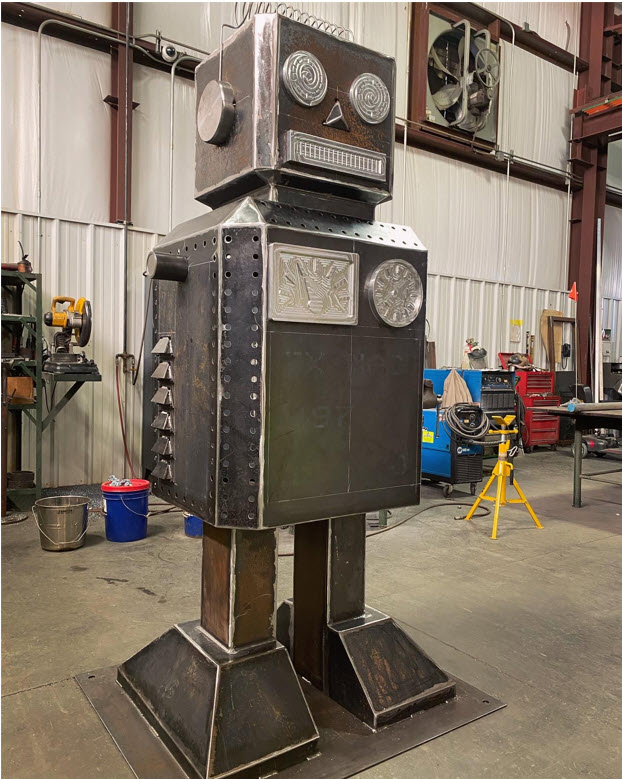 RT-19 features custom CNC machined details, that were meticulously hand-painted, with the Rt. 66 emblem included in the design.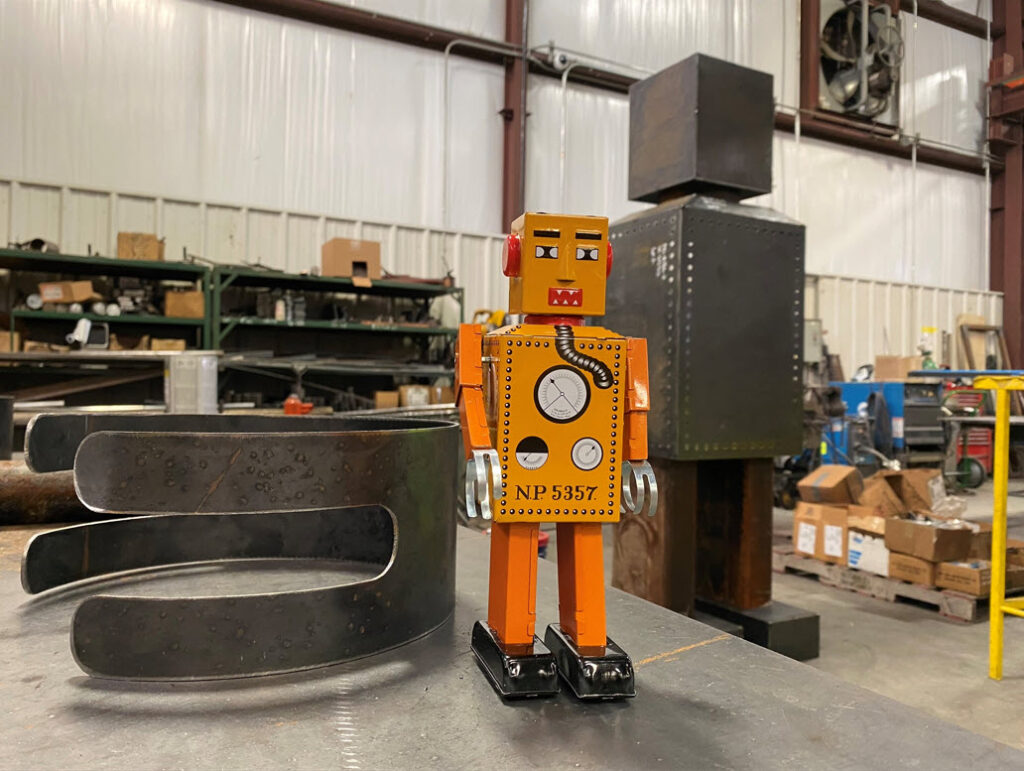 ---
Follow Robots on 66 and Sawyer Fabrication on Instagram to keep up with the Robots on 66 project.
We love to collaborate with local artists to bring their visions to life and work with local businesses to build staircases and structural elements. Let's chat about your next metal project!