The Importance of Lean Manufacturing Principles for Your Industrial Fabrication Project
The application of lean manufacturing principles can make or break the profitability of your operation. This is especially true when it comes to the fabrication of highly specialized, high-cost industrial equipment and components. A lean manufacturer will collaborate closely with your business to improve your products, apply decades of innovation and expertise to optimize for manufacturability, and eliminate waste wherever possible. Enter Sawyer Fabrication.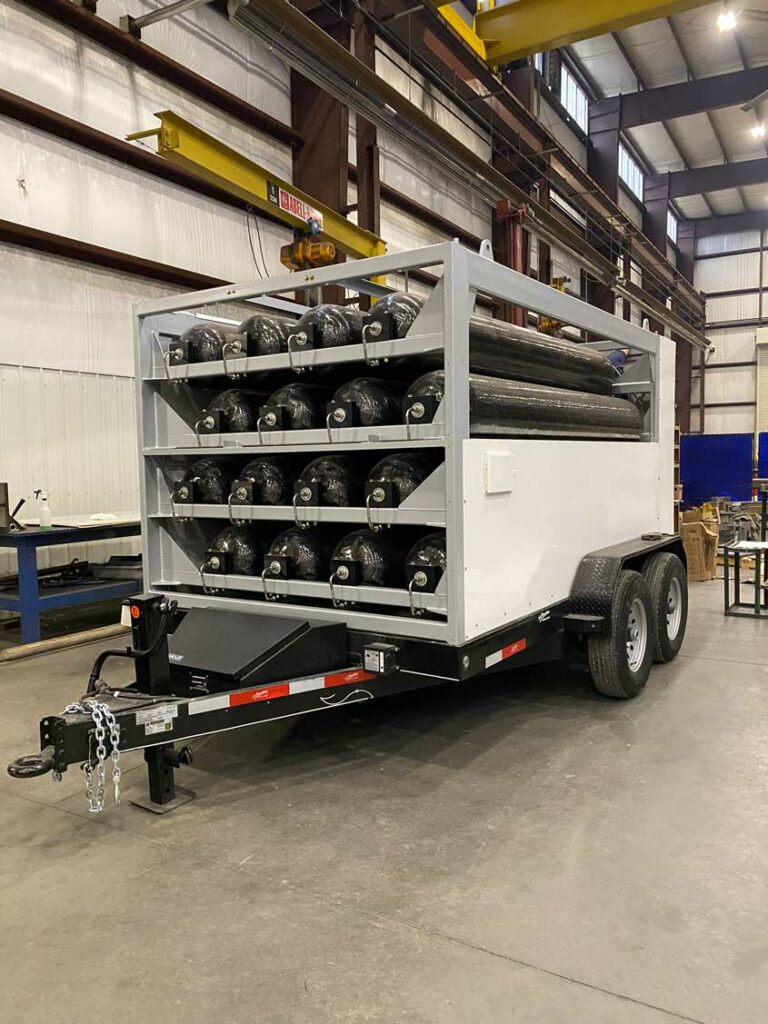 Sawyer Fabrication builds Natural Gas Transportation Trailers for Outrider Gas Transports
A Lean American Manufacturer Since 1948
At Sawyer, we have thoroughly applied lean manufacturing principles to our industrial fabrication services since our company's inception in 1948. We have spent decades improving our manufacturing techniques and quality control processes to be as efficient as possible. And with sustainability being the name of the game in the modern manufacturing world, our lean fabrication shop is well poised to serve today's commercial customers large and small.
What can Sawyer's lean manufacturing solutions achieve for your project? Below we discuss the five primary principles of lean manufacturing along with some of their primary advantages.
Identify and Determine Value
The first crucial step to lean manufacturing is to truly identify value. Often this requires some level of investigation and collaboration – even if a customer is absolutely certain of all product specifications and functionality, they may be unaware of certain production techniques or current industry information which can allow an experienced manufacturer to extract even more value from the project.
Value, of course, is always determined from the perspective of the customer. Our goal is to potentially improve the overall production process, streamline it and remove all wasted costs through the identification of obvious or latent value-adding optimizations.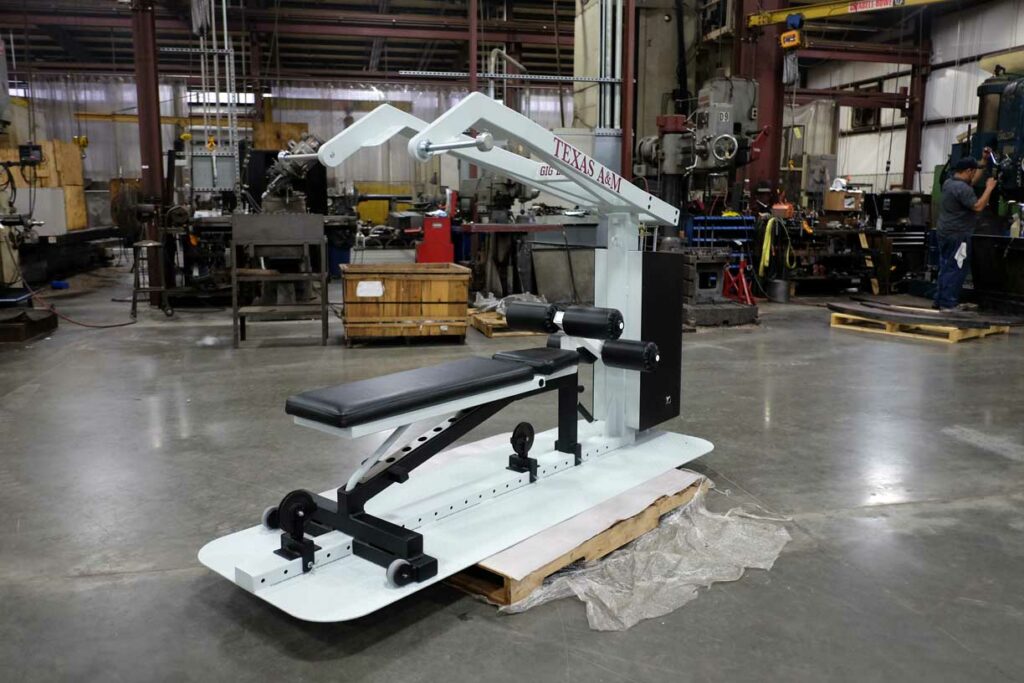 Sawyer builds Ariel Exercise Equipment – installed at Texas A&M
Mapping Out the Value Stream
Once value has been thoroughly identified from the customer's perspective, a lean contract manufacturer maps out the value stream through a careful analysis of the total production process.
Through our expertise in materials science and more than 75 years of industrial fabrication experience, Sawyer is able to trim every ounce of fat from your project and the total lifecycle of your products. This leads perfectly into our streamlining of your overall supply chain.
Creating Supply Chain Flow
Once we have mapped out value and removed virtually all waste from the process, it's time to establish the overall supply chain flow of your products. This critical step streamlines and harmonizes all production processes to optimize scheduling, balance workload, combine/remove any unnecessary steps, and ultimately ensure a steady, reliable stream that meets your supply chain requirements.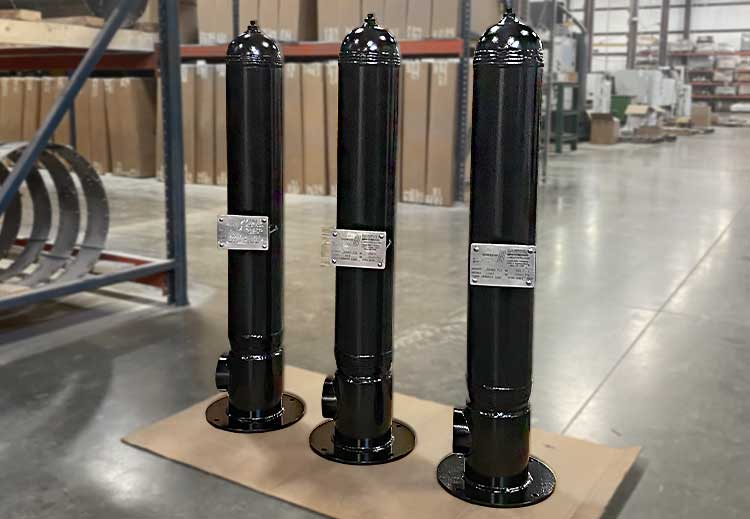 Sawyer manufactures ASME vessels and elevated platforms for a rockets and spacecraft company on the Florida coast
Establish a Pull System or Just-in-Time (JIT) Manufacturing Plan
Excess inventory is often the biggest source of waste and avoidable cost for any industrial fabrication project. That's why the fourth principle of lean manufacturing is to establish a reliable pull system for efficient inventory control. That means your products are manufactured only as needed, and only in the quantities you need.
Through a highly responsive pull system or through the application of just-in-time (JIT) manufacturing, Sawyer is able to eliminate much of your unneeded inventory cost along with other waste associated with excess product.
Striving for Perfect Production Results
A work culture dedicated to quality, innovation, and continuous improvement is crucial to ensuring the long-term success of lean manufacturing. Whether through new production technologies or through changes in the marketplace, truly lean manufacturing requires constant process optimization. At Sawyer, we thrive on tackling the most difficult fabrication challenges for our customers and devising innovative ways to build products more efficiently and sustainably.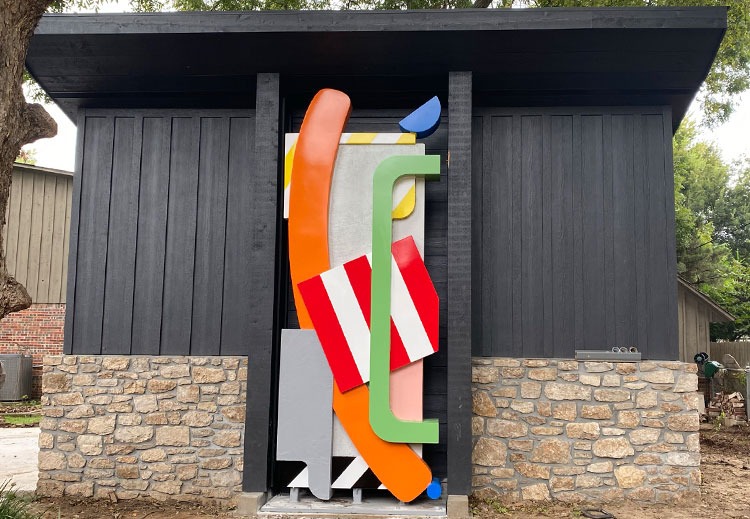 Sawyer also fabricates many one off and specialty projects
Quality Domestic Fabrication Solutions Since 1948
Based in Tulsa, Oklahoma, Sawyer Fabrication has delivered more than 75 years of superior results to our customers throughout the Midwest and beyond. Our lean manufacturing solutions ensure not only the sustainability of your products but the strength of your overall supply chain.
---
See more Sawyer Fabrication Projects and Capabilities
Contact Us to talk about your manufacturing and project requirements.