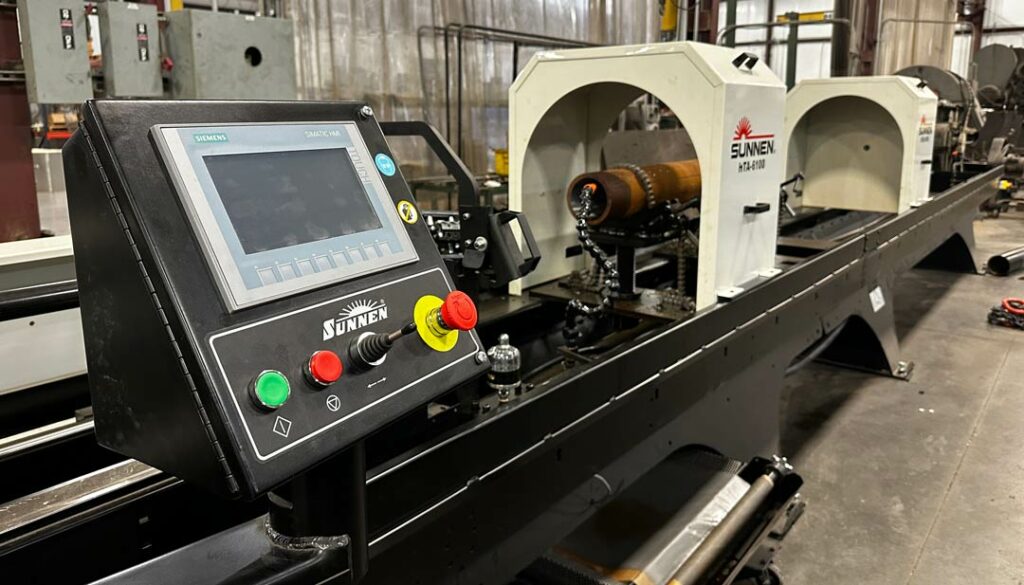 Sunnen Honing Machine at Sawyer Fabrication
From Precision Honing to Large Capacity
Industrial honing services are one of the most critical machining processes used throughout the industry today. While the honing process may not seem as state-of-the-art as the complex CNC machining services which are often touted by manufacturers, precision metal honing is nevertheless a cutting-edge process, both literally and figuratively.
A Brief Overview of the Metal Honing Process
Industrial metal honing is a specialized finishing process that works the inner surface of cylindrical metal components such as pipes, tubes, and cylinders. The general goal is to smooth out the surface finish, removing micro scratches, burrs, and other inconsistencies. Honing can also be used to increase the bore diameter of a cylindrical hole.
The basic metal honing process uses unique honing machines with rotating abrasive tools specifically sized for the required bore diameter in each application. As the honing tool rotates, it consistently removes small amounts of metal material from all around the cylindrical surface. The trick is to precisely remove material evenly around the entire circumference, thus preserving perfect roundness of the bore.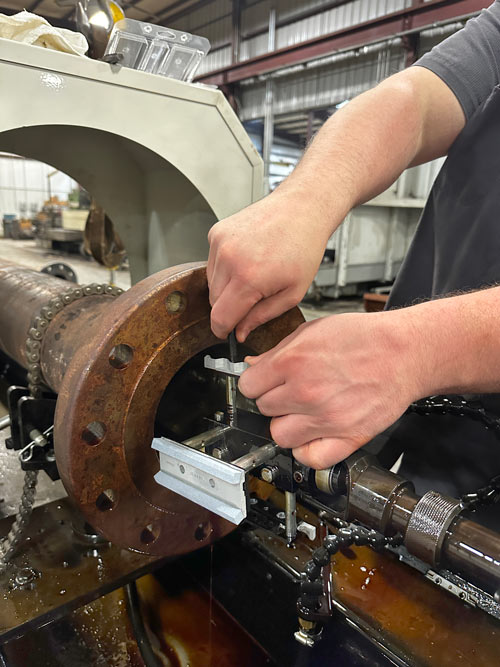 Rotating abrasives used to hone pipes and tubes
Precision Metal Honing Services
Precision metal honing is a unique honing process that achieves an extremely precise surface finish with close-tolerance accuracy. Often, today's custom honing projects will require tolerances with no greater than ±0.0001" deviations.
Many modern industrial components demand extremely tight tolerances to ensure both functional performance and component compatibility. From hydraulic cylinders to machine connecting rods to oil and gas processing equipment, precision honing is demanded in a variety of applications.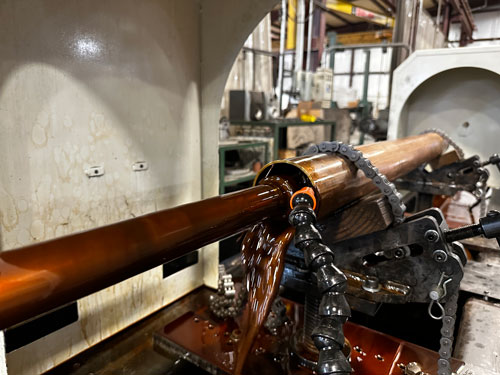 Small Bore Honing
Large Capacity Honing Services
Large capacity honing, in contrast, is generally used for large, heavy industrial equipment that require larger, specialized honing machines to accommodate their extreme size and weight. For example large industrial hydraulic cylinders, oilfield pipe components, and aerospace turbine casings are often huge components that demand a custom large capacity honing solution.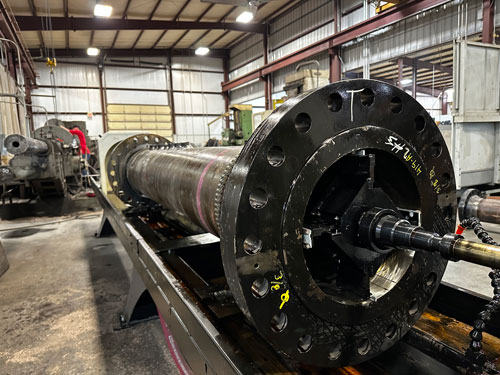 Large Bore Honing
Meter Tube Honing Services
Meter tubes, also known as meter run assemblies, are complex devices installed in many of today's upstream/downstream pipeline systems. Meter tube honing is a highly specialized service that requires a manufacturer with extensive experience in the fabrication of oilfield equipment. Sawyer is one of the nation's leading industrial fabricators offering this critical machining service.
Custom Honing Services for Industrial Pipes, Tubes, Cylinders, and More
Industrial metal honing services for a wide range of specialized parts and equipment, including:

Pressure Vessels and Hydraulic Cylinders
Gas Flow Meter Tubes
Extruder Barrels
Die Casting Shot Tubes

Fine-finish bore honing and precision tight-tolerance bores.
Thru-hole bores and blind bore honing.
Thin-wall tube honing.
Honing Part Size Ranges and Capacities:
Part Inner Diameter (ID) Range – 2.5″ to 21″
Part Outer Diameter (OD) Maximum – Up to 24″
Part Length Maximum – Up to 20″
Surface Finish Range – 125 RMS to 8 RMS
Honing Stroke Speed Range – 5 to 90 ft per minute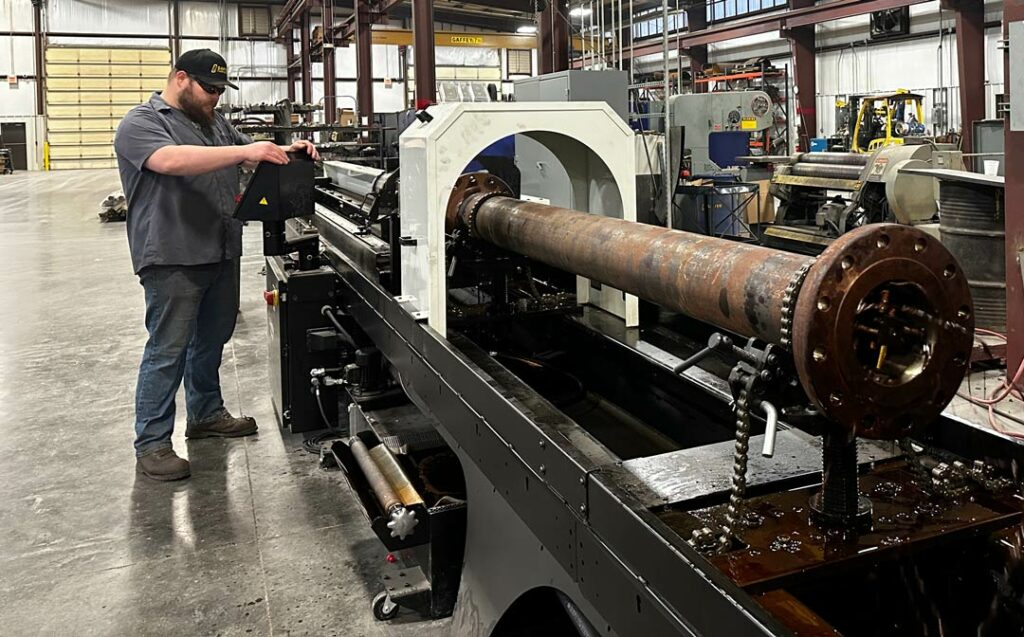 Honing Machine Operation
Quality American Machining Solutions and Metal Honing Services
At Sawyer, we aim to streamline our clients' contract manufacturing projects by offering full-service machining and fabrication capabilities. From industrial welding and CNC machining to precision metalworking and large capacity honing, we've been tackling an extremely wide range of projects in-house at our Tulsa, Oklahoma facility since 1948.
---
Follow us on Instagram to see what projects we are working on.