What Goes into the AWS D1.1 Structural Welding Code Certification We Hold at Sawyer Fabrication?
A Look Inside Our Compliance to the AWS D1.1 Precision Welding Code

One of the many industry-leading certifications we hold at Sawyer Fabrication is in the AWS D1.1 Structural Welding Code. You've probably seen AWS Certified posted all over the digital real estate of businesses in the precision fabrication industry, so we thought you'd like to know a little bit more about what the certification entails.
---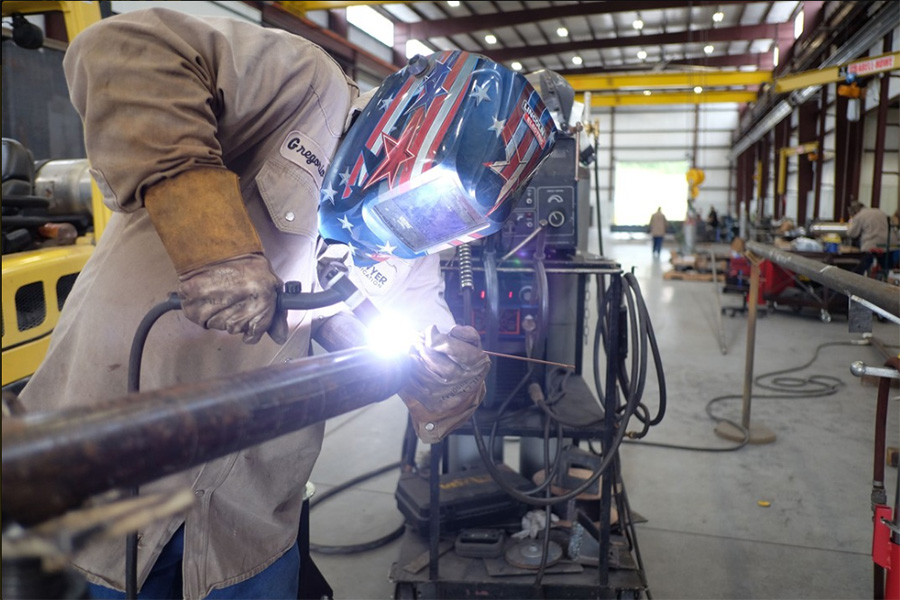 What Is the AWS D1.1 Structural Welding Code?
An Overview of What the AWS D1.1 Precision Welding Code Requires
To make a long-winded, legally-worded story short, the AWS D1.1 Structural Welding Code essentially lays out nine quality guidelines regarding the strength and consistency of welded fabrications. Here's a brief overview of the requirements addressed in each clause:
General Requirements


This section lays out the scope of the structural welding code while addressing basic quality requirements such as material thickness and strength ranges.



Design of Welded Connections


This clause lays out specific requirements for static and cyclic loading in both tubular and non-tubular fabrications. It includes abundant engineering information for efficient welding practices to eliminate the extra time and costs of overwelding.



Prequalification of WPSs


exempt from having to perform additional testing to qualify their welding services.



Qualification


This section lists out the requirements for providers to qualify specific welding services and processes by testing according to code requirements.



Fabrication


This clause addresses the quality requirements for base materials, welding consumables and craftsmanship in the fabrication of steel structures and components.
6. Inspection
The sixth clause of the AWS D1.1 Structural Welding Code covers the multitude of requirements for welding service providers to qualify for certified inspection services. This section also delineates the procedures and responsibilities of the welding inspectors.

7. Stud Welding
This section lays out the stringent requirements for welding studs onto structural steel. Because stud welding is used so widely in the steel structural fabrications, the AWS D1.1 lists out a myriad of specific requirements ensuring the quality of stud-welded structures.

8. Strengthening and Repairing Existing Structures
This clause lays out the structural and welding quality requirements for repairing, restoring and modifying existing steel structures.

9. Tubular Structures
The ninth and final clause in the AWS D1.1 Structural Welding Code provides a number of additional requirements that are specific to tubular structures, which often require specialized welding processes and joint connections.
---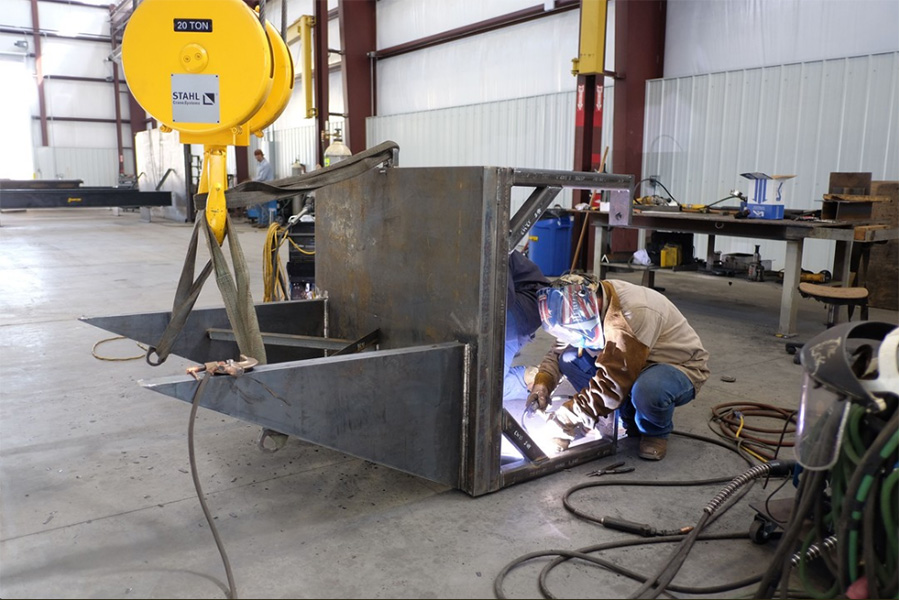 What Does Sawyer Fabrication's AWS D1.1 Certification Mean for Our Welding Capabilities and Your Products?
Our skilled welders are thoroughly trained and certified to perform every specialized welding service we deliver. That includes meticulous, advanced training for each specific welding process that Sawyer Fabrication offers, as well as strict quality guidelines for the strength, consistency, and aesthetics of every weld laid in our precision metal shop.
---
Our comprehensive range of precision welding capabilities include:
Shielded Metal Arc Welding (SMAW/Stick Electrode)
Gas Metal Arc Welding (GMAW/MIG)
Gas Tungsten Arc Welding (GTAW/TIG)
Flux Core Arc Welding (FCAW)
Submerged Arc Welding (SAW)
Weld Overlay (WOL) – Aluminum Bronze
Cladding
Spray
---
Precision Welding Quality – AWS Certified
Every weld performed in the Sawyer Fabrication shop is laid with masterful precision, delivering optimum structural strength and finished aesthetics. And you don't have to take our word on that – we have the AWS certification and a long résumé of innovative fabrication projects to prove it.
Unparalleled Product Consistency – Guaranteed
Offering industry-leading precision is one thing. Being able to deliver on that promise day in and day out requires more than certified welding skills. It requires skilled craftsmanship honed over decades of laying welds. It requires planning and processes in place to make sure the project runs smoothly. And it takes meticulous quality control to track, trace, and triple-check every step of the manufacturing process.
Sawyer Fabrication delivers on every one of those promises without compromise. All while offering the best, collaborative customer service you'll find in the industry.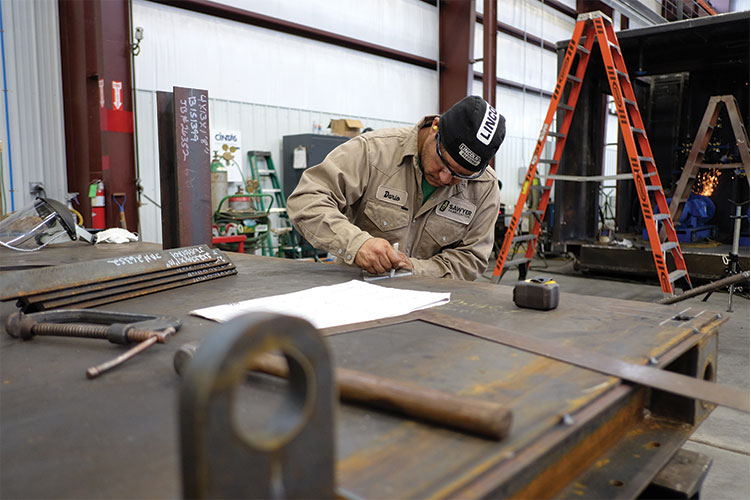 Resources: