Sawyer Is Certified with ASME R and U Stamps to Repair, Upgrade & Fabricate Pressure Vessels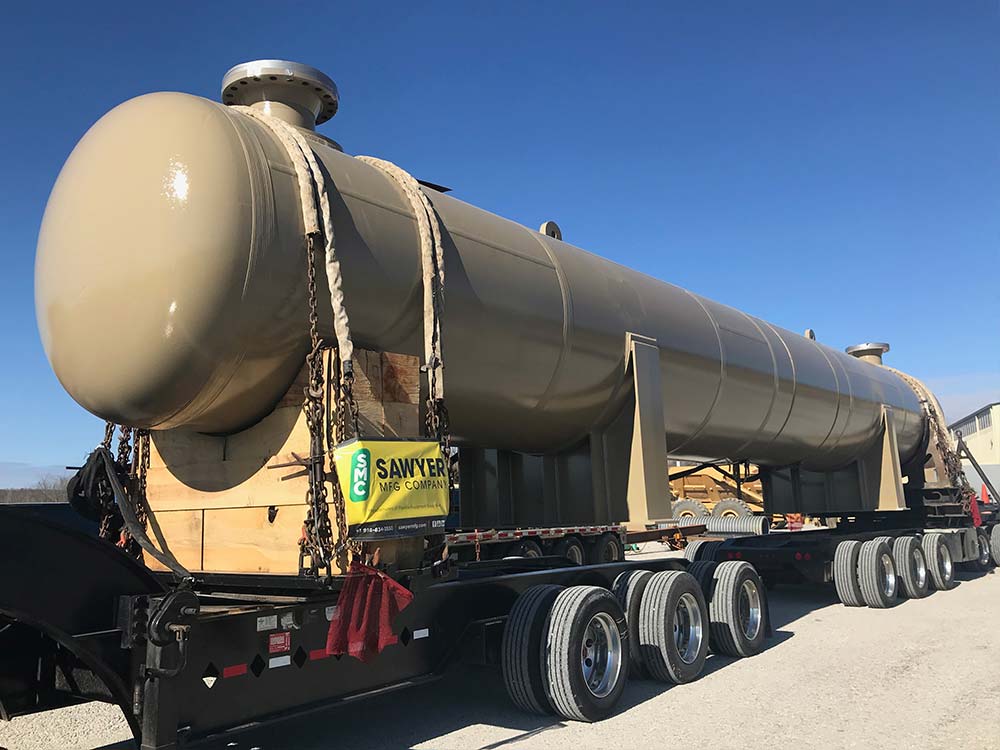 Sawyer Fabrication's numerous precision welding certifications include ASME R and U stamps. Holding these certifications guarantees that our industry-leading team of welders are capable of meeting all of the stringent quality and safety standards laid out by the American Society of Mechanical Engineers (ASME) and National Board of Boiler and Pressure Vessel Inspectors (NBIC).
Essentially these are specialized, safety-focused standards for the reliable fabrication, repair, and alteration of boilers, pressure vessels, and other pressure-retaining items that require strong, reliable welds with airtight precision.
---
We have a team of expert fabricators who are actively qualified to weld in adherence to the following ASME certified specifications and codes:
ASME Boiler and Pressure Code (BPVC) Sections I, IV, VIII X and/or XII
What Does ASME R Certification Entail?
ASME R-Stamp certification has been around since 1914. It's a strict set of quality and safety guidelines pertaining to the repair of critical zones on boilers, pressure vessels, and any pressure-retaining component that requires weld repairs that will retain an airtight seal for years to come. For example, pressure tanks that contain flammable or hazardous chemicals require the utmost in precision welding to ensure that the potentially deadly gasses stay trapped safely inside
Check out Sawyer Fabrication's NBIC Certification
---
What Is the ASME Certified U Stamp?
The ASME U Stamp indicates that boilers and other pressure vessels are built to ASME's strict quality guidelines. The comprehensive guidelines laid out cover both the design and fabrication process for pressure vessel fabrication and repair. ASME's U Stamp certification also includes meticulous guidelines for the inspection and testing process to ensure the safety and long-term reliability of pressure vessel fabrications.
At Sawyer Fabrication, we guarantee that all of our fabrication and repair services relating to pressure-retaining items meet or exceed every quality guideline laid out in ASME U Stamp certification.
Learn More About Our ASME R & U Stamp Certified Welding Services
For more info on Sawyer Fabrication's precision welding capabilities and ASME certifications, check out our Welding Fact Sheet. Or, as always, feel free to get in touch directly with one of our certified welding experts today.