Five Key Qualities to Look for in Your Aerospace Fabrication Service Provider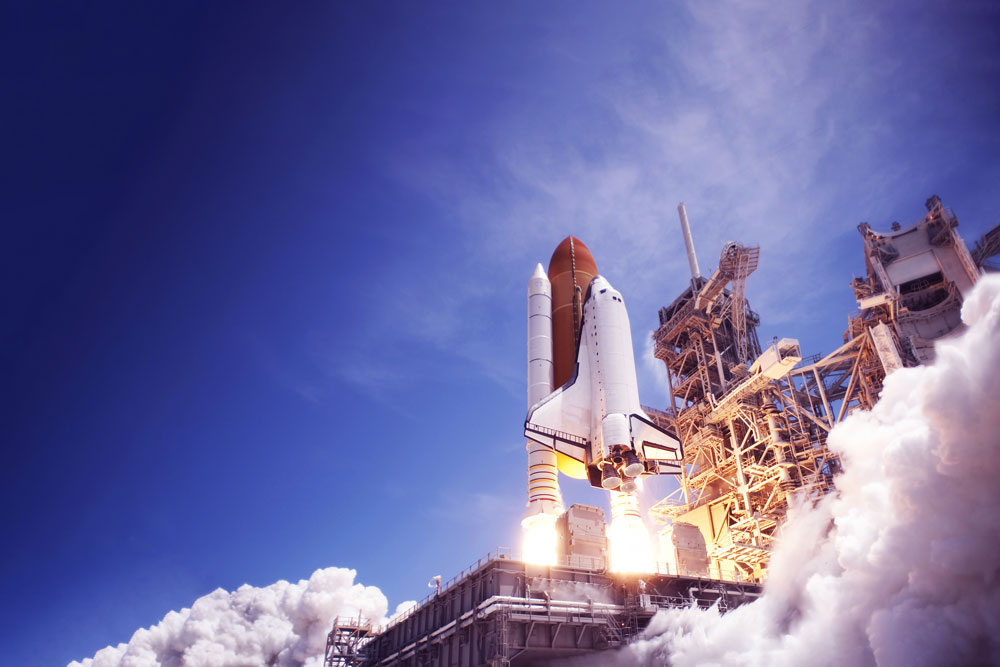 Today's aerospace fabrication service providers must be able to achieve absolute precision and consistency with every product – all while reliably meeting extremely strict production schedules. However, exceptional quality and high speed are far from the only key attributes needed to ensure successful contract manufacturing in the aviation and spaceflight sectors.
Your aerospace provider should be backed by diverse experience within the industry while offering full in-house manufacturing capabilities. You need an industrial fabrication company that has the skills and expertise to think outside the box and develop the most optimized manufacturing plan possible for your unique project. Enter Sawyer Fabrication.
A Complete Contract Manufacturing Services Provider
Keeping your aerospace project on track requires a contract manufacturer that offers full in-house fabrication services. After all, the more you spread out your project across multiple providers, the more opportunities there are for something to go wrong.
At Sawyer Fabrication, we offer complete manufacturing solutions from our full-service facility in Tulsa, Oklahoma. We can tackle your aerospace welding requirements while also providing the necessary precision CNC machining services. Our facility includes a custom assembly department dedicated to turnkey assembly services which will further streamline the completion of your project. Finally, we also provide metal finishing services with an in-house industrial paint shop and blast bay.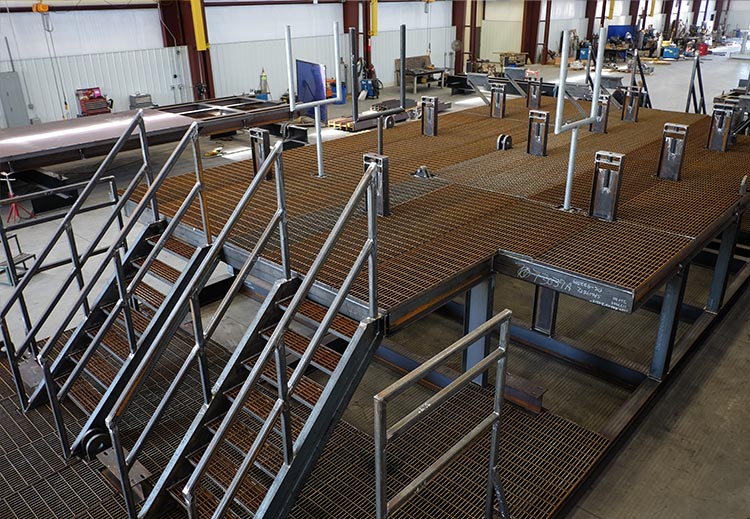 Elevated Access Platforms
Diverse Aerospace Fabrication Experience
Sawyer offers the experience to tackle complex aerospace steel fabrication projects as well as small-diameter ASME pressure vessel welding. Our precision industrial fabrications have been utilized by top aviation enterprises across the nation and around the globe. While we obviously can't go into detail with many of these state-of-the-art projects, one example is seen in our custom-fabricated industrial ladder and walk platform, which was engineered for critical ground operations of a leading spaceflight company.
Quality Certified Fabrication Capabilities
Sawyer maintains the highest levels of quality control at every step of the fabrication process. Our quality control team includes a full-time inspector who evaluates every aerospace product we manufacture in-house. Our meticulous quality inspection protocols help ensure the uncompromised build quality and precision tolerances demanded by today's aviation and spaceflight sectors.
Sawyer's full-time quality control inspector is certified Level II by The American Society for Nondestructive Testing (ASNT) for liquid penetrant testing, magnetic particle testing, and reading radiographic testing.

Quality American Aerospace Manufacturing Services for the Midwest and Beyond
Based out of Tulsa, Oklahoma, Sawyer Fab is an experienced American aerospace manufacturer dedicated to providing superior quality, customer service, and engineering support for your project. We're proud to provide our nation's state-of-the-art aviation and spaceflight industries with the precision fabrication solutions they require.